The expansive Amberfield site has for generations formed part of a productive working farm.
Nearly a decade ago, a decision was made by the owners of the site to convert the land into another productive use – the creation of new residential housing. Doing so provides a valuable chance to help contribute to Hamilton's future and leave a lasting legacy for the region.
We're locals too.
"The Amberfield site is one that is very special to us having provided a source of production and a home for our wider family for generations. As part of the next chapter of its use, there is a strong commitment to ensuring every care and consideration is taken to create a highly liveable community that can contribute to Hamilton's future. A place that embraces the river, nurtures the environment and celebrates the stories of those who have gone before."
Mark Peacocke — Weston Lea Ltd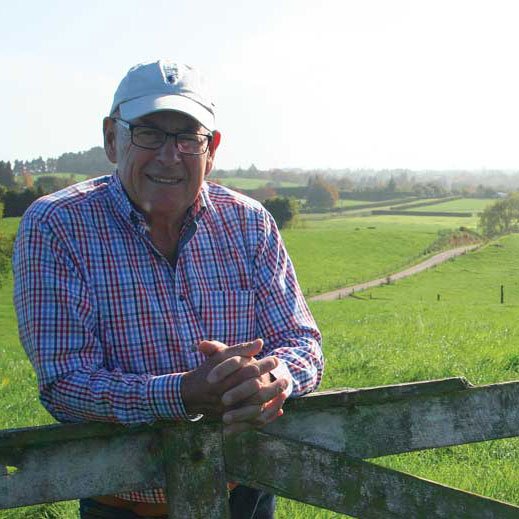 Working with existing landform
A key planning focus for Amberfield is to ensure the delivery of the new development works in concert with the existing environmental features and landmarks. These include its extensive Waikato River frontage, terraces and the gully system, which will be harnessed to create a highly liveable community with interesting walking and cycling networks, and recreation spaces.
This commitment to a "tread-lightly" approach also extends to infrastructure such as the advanced stormwater system in the roading network.
Preserving the landscape
Greenfield development
To help preserve the natural state of the landscape and habitat for local wildlife the majority of existing vegetation along the river's edge will be retained and supplemented by additional planting.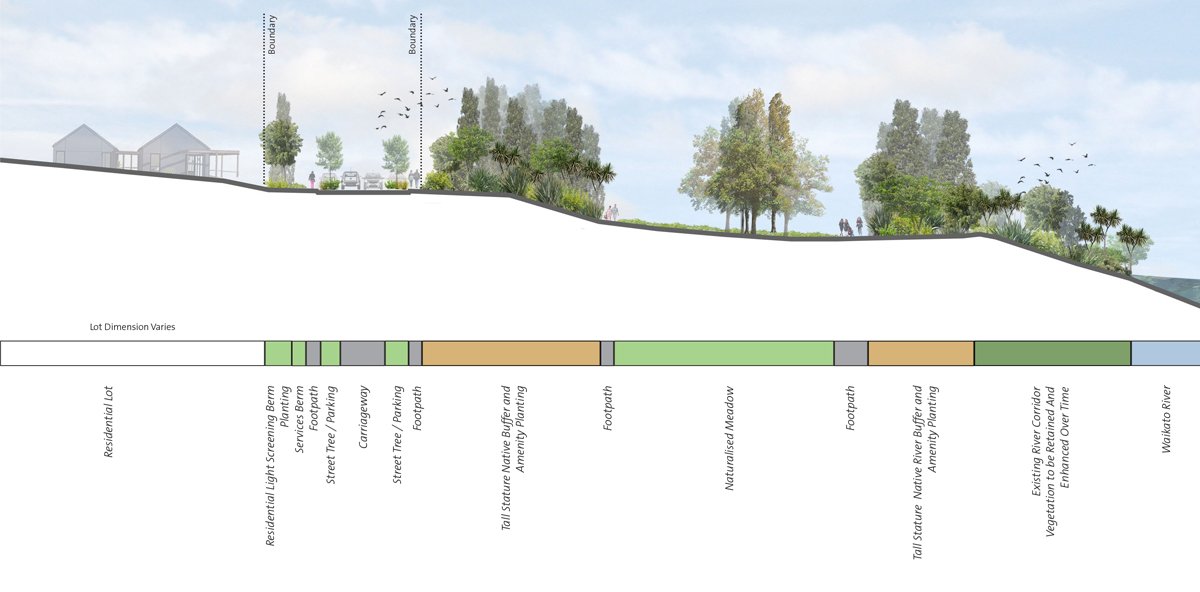 Archaeological reserve
Amberfield has a unique character as a result of its landscape and history as a working dairy farm and earlier when the land was used by Maori to help cultivate and grow kumara in the region. To help protect and preserve this history of the land a 1.5-hectare archaeological reserve towards the south of the Amberfield site will be used to tell the stories of its use in pre-European times.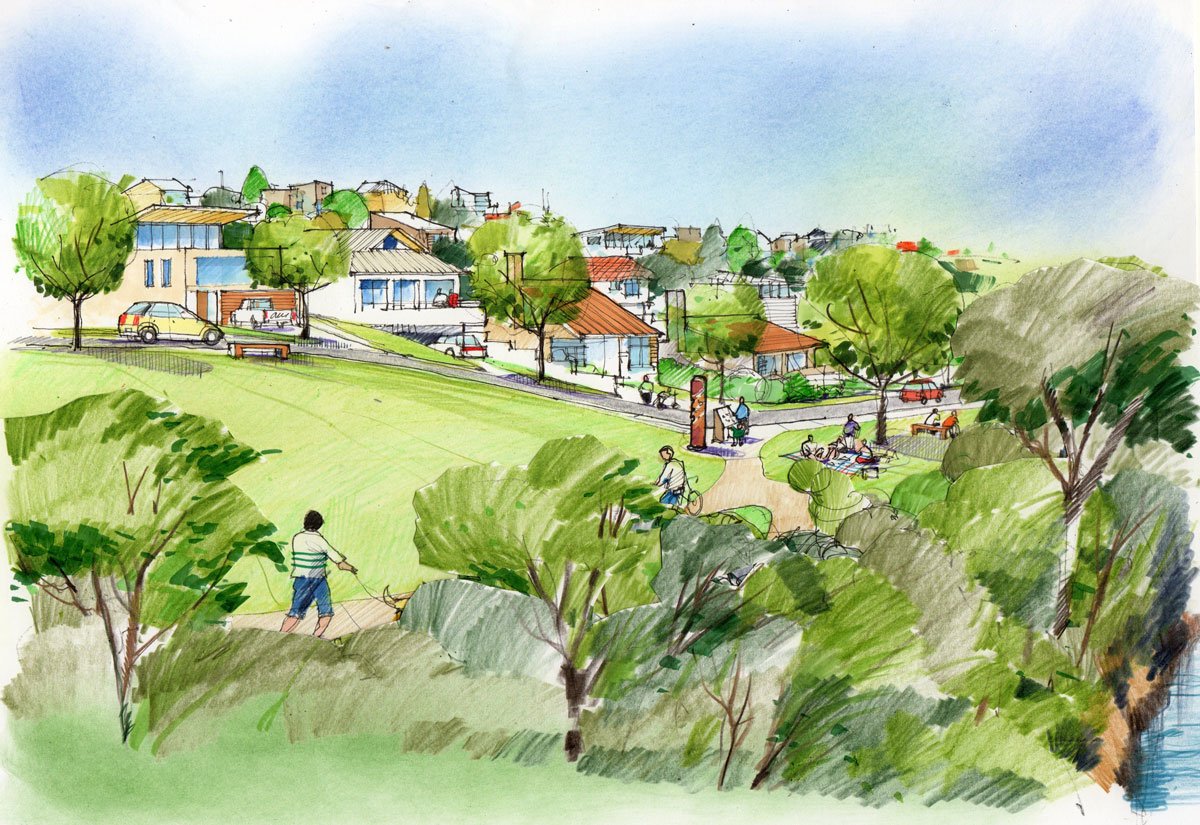 Maori history of the land
A space to tell stories of the past
Relationship with local iwi
"As Development Manager our role is to articulate the vision laid down by the owners for the Amberfield site. We have assembled a team of experienced and senior consultants and are proud of their work to create a masterplan and quality design outcome that aligns with this vision. We look forward to the next stage of the project to deliver the new Amberfield community."

Andrew Duncan — Strategic Property Solutions Ltd (SPSL)