Much care and consideration has gone into the planning to ensure Amberfield will be a highly liveable and connected community.
With 23 hectares of open spaces and a carefully laid out roading and cycle path network, Amberfield will be a functional community where it's easy to get around. The expansive site naturally divides itself into four distinctive neighbourhoods built around a commercial heart or neighbourhood centre.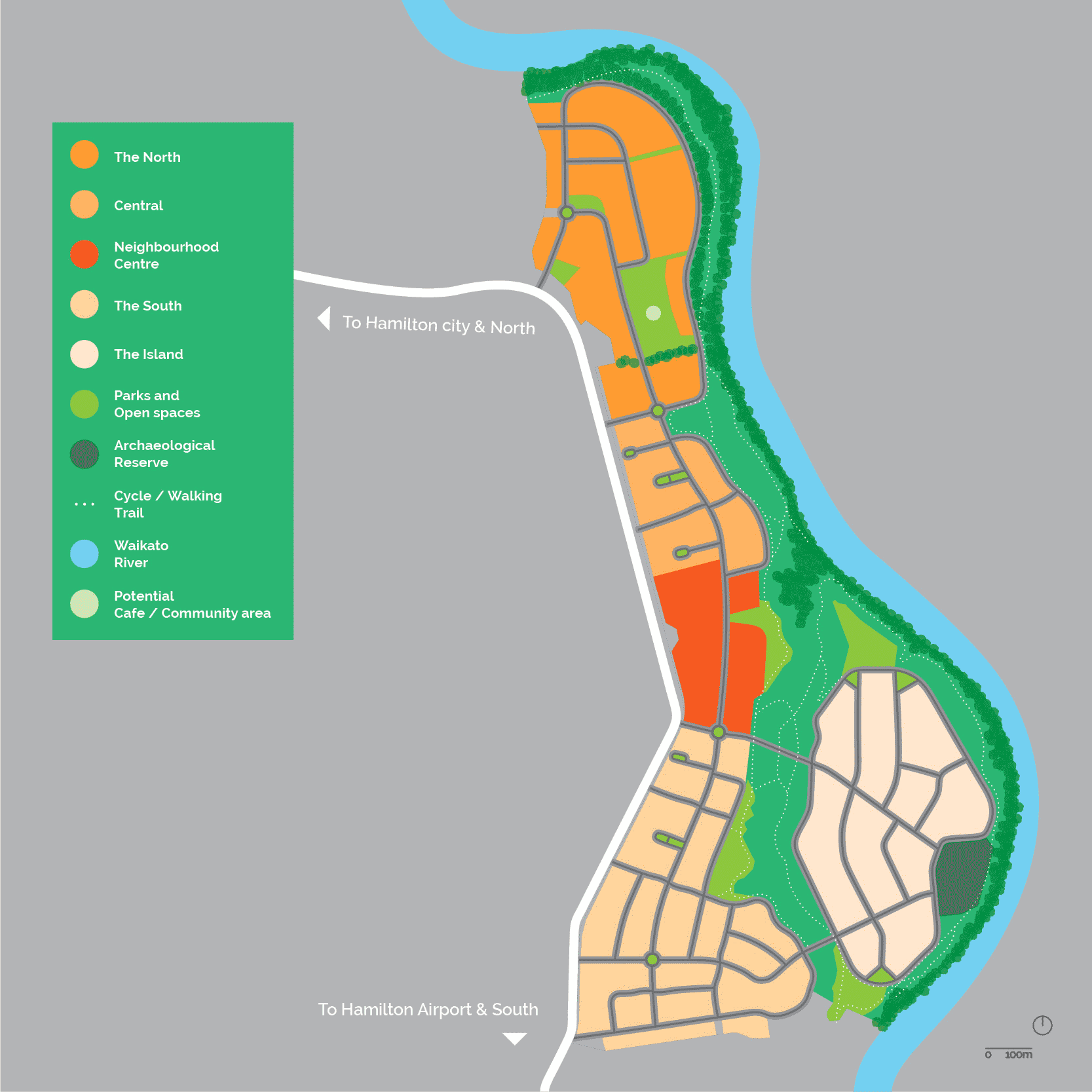 Why masterplan?
Amberfield's street network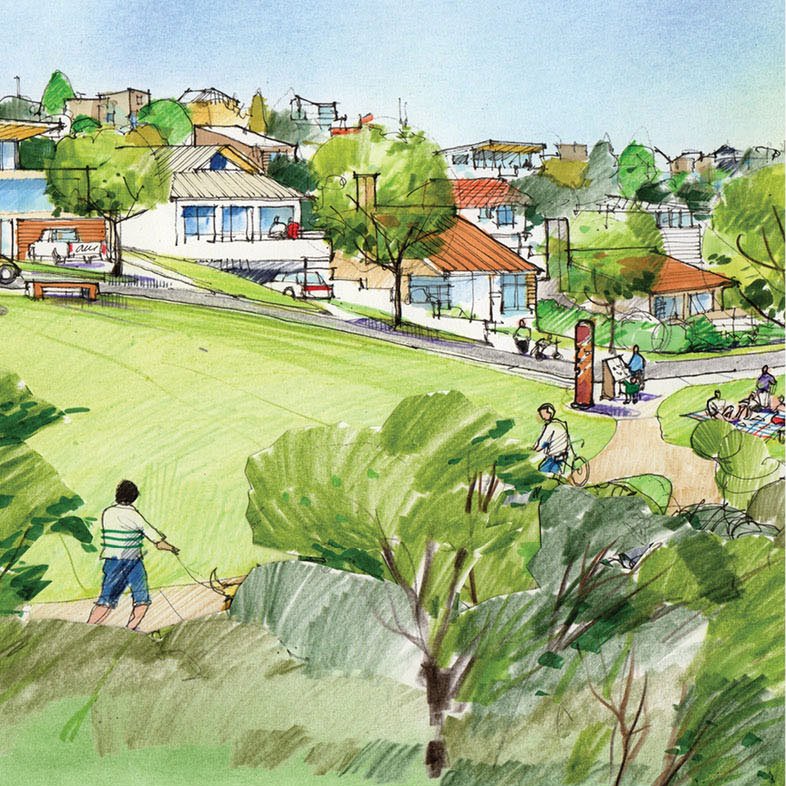 Living
Over 850 households to be built over time
Majority of sections to be between 400 to 600 square metres
Future subdivision will enable medium density typologies, with lot sizes potentially down to 200 square metres
Living standards of the highest order with good solar access for the majority of homes with good indoor-outdoor flows to private outdoor space.
Open spaces, parks and amenity
A neighbourhood centre which could accommodate some 5,000 to 10,000m2 of retail / commercial uses
Network of open spaces with almost 10ha of residential parks including an archaeological / cultural reserve of just over 1.5ha
Areas of biodiversity and most indigenous trees retained
Esplanade reserve in the form of a cycling / walking shared path along the banks of the Waikato River.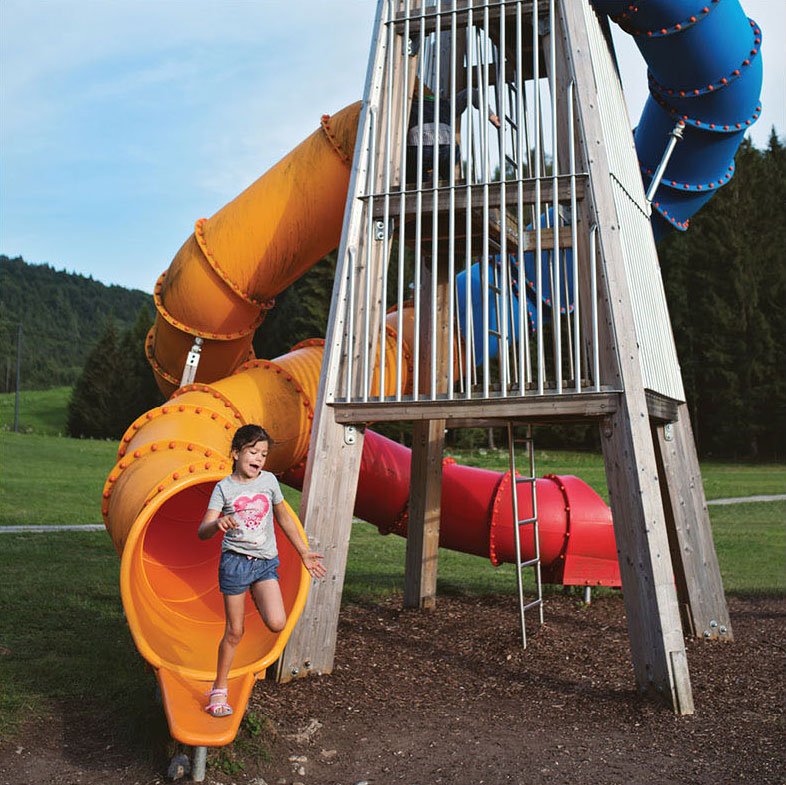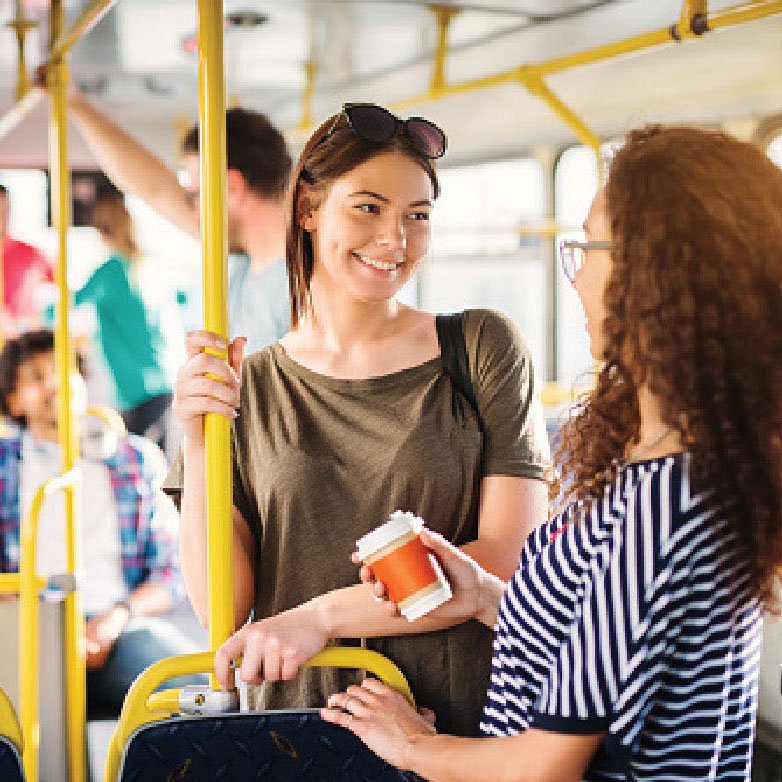 Transport
A well-connected street network comprising of a range of street types to respond to traffic needs and living conditions
Provision for bus routes along Peacockes Road and within the development
Extensive provision made for cycling and walking.
Cafe & display suite coming soon
In the northern part of the Amberfield site a café and display suite are planned. With mature trees and manicured lawns, the site will be the perfect place to meet friends and learn more about the development.
Sign up to our newsletter or follow us on Facebook for updates.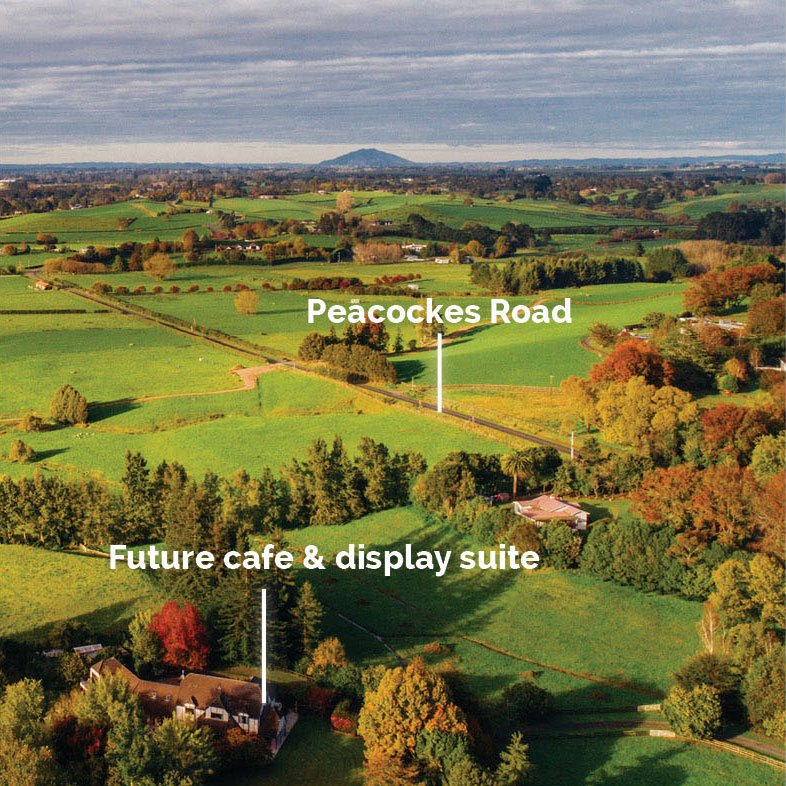 A council planning for the future
The 720-ha Peacocke area, in which the Amberfield community will be located, is seen as a critical growth area for Hamilton. The Hamilton City Council expects to invest more than $290m there over the next ten years. Much of this investment will be in roading infrastructure such as a new bridge over the river as part of an extension to Wairere Drive. Find out more.
For more information on future plans complementing Amberfield:
Future plans for the Peacocke area